---
Originally Published Wednesday, September 18, 2002
---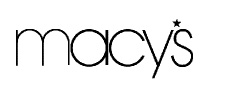 Friendly Freeway & Main Stage
THE CALIFORNIA MALIBU'S

The legendary California Malibu's are a classy Las Vegas style show group performing tunes from the 70's to current chart topping hits, in addition to their own original stylings.
The California Malibu's are currently performing throughout California, Nevada, Hawaii and the Northwest, and have just completed recent openings for the Modesto's Mega Jam 2001 featuring Evelyn "Champagne" King, Rose Royce and the Spinners. They were featured for the 2001 South Bay Entertainment Awards. In addition, the California Malibu's were once again the show stopping attraction at the 2001 and 2002 Alameda Country Fair, performing a tribute to the legendary "four tops".
ROCKIN' BLUE EXPRESS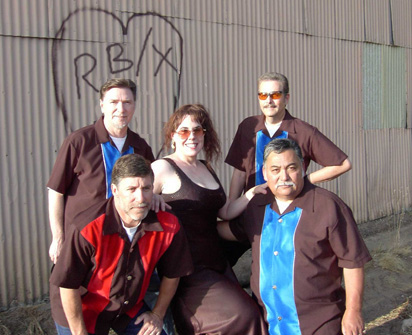 An exciting group comprised of local musicians based in the Stockton area, Rockin' Blue Express will bring you back to the nostolgic oldies of the 50's & 60's. A whole lot of doo wop and shooby doos echo through a set list of songs specially selected and guaranteed to bring back the memories of hot rods, sock hops, doing the bop, class sweaters, malt shops and more!
Performing on the Macy's Main Stage and Animal Alley, this is a group you'll want to plan your Family Day agenda around. So, stop by Treat Street, pick up a bite to eat and sit down and enjoy Rockin' Blue Express.
NETWORK
Network has been performing in the San Joaquin Valley for over 10 years. During this time they have opened for such groups as Jim Belushi and the Sacred Heart Band, The Association, Gregg Kihn and Firefall. Network has also performed at many of the city functions and festivals including WaterFest July 4th, the Asparagus Festival and First Night Stockton. Performing Rock and Roll classics from the past to present, as well as some originals from their CD "Ventures of Life", Network provides an energetic, highly entertaining show.
SWEET ADDICTION
Performing on the Main Stage
Sweet Addiction is R&B's new sensational sound with pop appeal. Mary Hernandez, Mimi Guavara, and Melinda Campero are three teenage girls with mass appeal, who together create a sound guaranteed to have you wanting more! Smooth R&B accompanied with a unique dance vibe make for a rare combination that's appealing to the ear and the eye. But what separates these three girls from the rest are their soulful three part harmonies, making their unique sound come alive! See back cover for complete entertainment schedule. *
Macy's Stockton is once again joining Family Day as the Headliner Sponsor of the Macy's Macy's Main Stage and Friendly Freeway.
Realizing literacy and education is an important cause in our community, Macy's Stockton has made a commitment to supporting local community events. Their efforts can be seen in their involvement in programs that supports the arts, cultural institutions, community service, health environment, animal services and education.
The enthusiastic employee volunteers at Macy's will be giving mock-interviews to children, have a "design-a-Macy's ad" contest with winners receiving gift certificates to Macy's, and facepainting.
Macy's Friendly Freeway is great place to have a great time!